Kantar Expands CancerMPact Study in China
Kantar Health has added five new tumor types to its CancerMPact Treatment Architecture China platform, to provide analysis of the current clinical management of cancer across the country.

<! pod><! pod>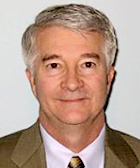 The platform supports decision-making in the pharma market, providing insight to help firms compare treatments across China, Japan, Europe and the US. It is also used to produce more accurate market assessments and product forecasts, along with a perspective on targeted audiences.

The Chinese service has now added insight into brain tumors, chronic myeloid leukemia, melanoma, multiple myeloma and renal cell carcinoma.

Information and analyses are also available across a number of areas such as gastric, non-Hodgkin's lymphoma and non-small cell lung cancers.

Senior Vice President Bill Bagwell comments: 'It is imperative for companies to understand how drug affordability affects the use of Western standards of care in China's growing oncology market. Treatment Architecture China offers this information and is constantly being updated to address our clients' business needs.'

Web site: www.kantarhealth.com .