iKnowtion Hires Analytics Head
In the US, marketing and analytic consultancy iKnowtion has announced the appointment of Niren Sirohi as Vice President of its Predictive Analytics practice.

<! pod><! pod>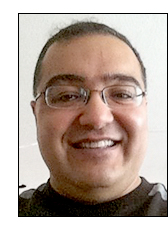 Sirohi has 12 years of experience, both client side and consultancy, and prior to joining iKnowtion led the customer insight practice at marketing and brand strategist Prophet, as an Associate Partner. He has also held senior positions at Fidelity Investments, the CRM practice at Accenture, Mercer Management consulting, and executive level positions at WIPRO and HCL Limited, both Indian-based technology firms.

At iKnowtion Sirohi will be tasked with both leadership of predictive analytics and new services development in his specialist area of strategic analytic engagement and methodologies.

Bill Duffy, Founder and Managing Partner at iKnowtion, said: 'Niren has been at the nexus of leveraging and applying customer insight and analytics throughout his entire career. Few analytic professionals have had the opportunity to operate across all of the traditional offline and emerging online customer intelligence portals - experience that is paramount to developing analytic engines that can deliver the optimal customer experience that global multi-channel brands are demanding. We are thrilled to have Niren onboard to lead our new product and service innovation activity.'

iKnowtion was founded in 1999, is headquartered in Burlington, Massachusetts and can be found online at www.iknowtion.com .