Buyout for Bunnyfoot Scotland
UK-based user experience and behavioural research consultancy Bunnyfoot has sold its Scottish arm to former MD Sarah Ronald, who has renamed the operation 'Nile'. Terms of the deal were not disclosed.

<! pod><! pod>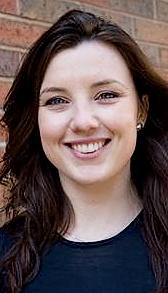 Founded in 1999, Bunnyfoot conducts user testing, market analysis and customer-focused research programmes to help clients develop products and services including adverts and web sites. In 2008, the firm's eye-tracking expertise was spun off into a separate consultancy called Think Eyetracking, which tests consumers' behavioural response to off-line media.

Following the MBO, the core of Bunnyfoot's operation will remain unchanged and continue to run out of its four offices in London, Oxford, Reading and Sheffield. Co-founder Robert Stevens said that while his firm doesn't have any plans to open further offices in the UK, it is planning to relocate the London office to accommodate its expanding team and to offer new testing and training facilities.

Ronald joined Bunnyfoot in 2006, prior to which she served as a Customer Centred Design Consultant at the Prudential and an Organisational Development Consultant at Standard Life.

As part of the MBO, all Bunnyfoot Scotland's staff will stay on at Nile and operate from the same offices close to the Scottish parliament at Holyrood. In addition, Ronald has recruited several new client service staff and 'experience designers' to support an offering which she says has evolved 'far beyond' web site testing to a more user-centric design service.

She explains: 'Nile's mission is clear: to design seamless and relevant experiences that work, wow and deliver results. The split has been very amicable and was agreed as a good move for all of us and I remain very good friends with both my former directors.' Stevens says all the Bunnyfoot team wish Ronald's new company the best of luck for the future.

Web sites: www.bunnyfoot.com and www.nilehq.com .