appssavvy Raises $7.1m for Targeting Platform
In New York, ad technology firm appssavvy has raised $7.1m in a series A round of funding, and plans to use it developing targeting solutions based on user actions such as voting in a poll, checking into a location, or leaving a comment.

<! pod><! pod>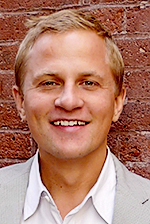 The firm's adtivity platform enables web, social media and mobile publishers to create new display ads which reach people as they perform activities. Unlike existing technologies that deliver ads based on a page loading, CEO and co-founder Chris Cunningham says adtivity is attached to an activity such as updating statuses; collecting, sending and earning virtual goods; polls and contests; or sending a message within a game.

Cunningham predicts that activity-based ads will be the emerging digital ad category that paid and behavioral targeting were a few years ago: 'web publishers have identified the need to make their properties a more active, rather than passive, experience. This will create new activity ad inventory and opportunities for our vision and the adtivity platform, but more importantly better display advertising that reaches people when they're most engaged and as part of what they're doing'.

appssavvy previously raised $3.1m from True Ventures, The New York Times Company and individual investors, including Scott Kurnit, founder of About.com and currently founder and CEO of AdKeeper, and Howard Lindzon, co-founder and CEO of StockTwits, among others.

The latest funding includes current investors and new investor AOL Ventures.

Web site: www.appssavvy.com .