Online Sampling Firm Launches to Support Nonprofits
Three former execs from social media sampling firm Peanut Labs have launched a new firm called Research For Good, with a mission to provide online sample while at the same time supporting registered charities by making donations for every survey completed.

<! pod><! pod>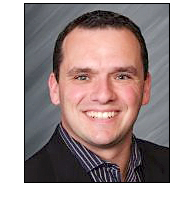 The Redmond, WA-based firm has been co-founded by Sean Case (pictured), Matthew Ronco and Baillie Buchanan who together have nearly 30 years' experience in the market research industry.

Their firm – which provides access to sample recruited through its SaySoForGood.com web site –enables people to support the nonprofit organization of their choice without having to spend any of their own money. It does this by donating between 50 cents and $50 to the preferred cause every time a supporter completes a survey, with donations then distributed through a partner on a monthly basis.

Incorporating the act of giving into the firm's survey compensation plan is a core part of the business model. By including respondents who choose to donate their incentive, the trio say they are tapping into a previously under-represented segment of the population in online market research.

'Respondents who choose to participate for altruistic reasons can bring greater attitudinal diversity and a valuable mindset to your survey data,' says Case. 'We are exceptional at providing access to the right people for our client's research needs. Now, we turn the act of answering survey questions into an act of micro-volunteering.'

Web site: www.researchforgood.com .