TRA Upgrade Links TV Scheduling and Purchase Data
US firm TRA has added a new feature to its Media TRAnalytics platform, to enable users to plan TV media schedules based on actual consumer purchase data.

<! pod><! pod>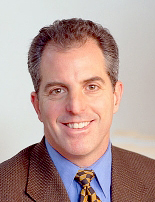 TRA's patented Media TRAnalytics, which helps TV networks, agencies and advertisers match the ads households receive with the products they buy, currently links second-by-second TV tuning data from set-top boxes in 2.2 million households.

Mark Lieberman (pictured), CEO and co-founder of TRA, says that version 3.4 is the first to use 'massive samples' of TV set top data combined with actual reach and frequency of consumer purchase targets at the program level, as opposed to modelled reach at the daypart level.

'We are excited that our clients are implementing TRA purchaser targets into their planning and buying processes, to increase the return on investment for television advertising,' Lieberman added.

Web site: www.traglobal.com .