Health Specialist Double Helix Acquired
UK-based pharma research firm Double Helix is to be acquired by Interpublic company McCann Health.

<! pod><! pod>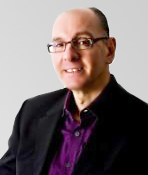 Founded in 1995, Double Helix consists of a Market Research division which conducts primary qual and quant market research to answer strategic and tactical business questions throughout a product's lifecycle, from pre-clinical to post-launch; and a Market Access Consulting division helping clients to optimise the life cycle position of products in markets, co-ordinating activities including pricing, reimbursement, health economics and payer decision making. Its four offices are located in London, New York, Philadelphia and Singapore.

Founder Dr. Wayne Phillips will continue in his CEO role, reporting to John Cahill, CEO of McCann Health. McCann Health says the buy rounds out its suite of services, provided by a network of companies including McCann HumanCare, McCann Healthcare, McCann Regan Campbell Ward, McCann Torre Lazur and medical communications and consultancy practice McCann Complete Medical.

Phillips says the company has found 'the right partner' and comments: 'McCann Health provides us with the resources to create an exciting and fulfilling future through the continued development and further internationalisation of the business.' Cahill comments, 'With Double Helix, we now have the basis for the best market research and market access offerings in the business.'

McCann Health is a part of McCann Worldgroup, within the Interpublic Group. Double Helix is online at www.doublehelixdevelopment.com .