New Analytics Unit to Focus on IBM SPSS Tools
In South Africa, business intelligence specialist BITanium has opened an advanced analytics division which taps into an existing portfolio of statistical and predictive analytics products, with a specific focus on the IBM SPSS tool set.

<! pod><! pod>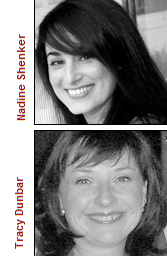 BITanium was founded in 2009 through the diversification of database administration firm Relational Database Consulting (RDC), to bring together the most appropriate technologies and solutions to serve customers' needs for advanced data analytics and data warehousing.

The new BITanium Analytics arm specialises in the IBM SPSS portfolio of statistical and predictive analytics products; while also providing access to Revolution R, software built on the open source R Statistics language; and Zementis, a suite of software solutions for the deployment, integration and execution of predictive analytics solutions.

The firm says these solutions are an extension to the big data applications IBM Netezza and business intelligence tools Microstrategy and Cognos currently offered by its consulting team.

The Analytics Unit is headed by Nadine Shenker and Dr Tracy Dunbar, who have extensive knowledge in partnering with clients to develop and implement advanced analytics solutions based on the IBM SPSS portfolio.

Shenker previously served as General Manager at certified IBM Advanced Business Partner OLRAC SPS (formerly SPSS South Africa), prior to which she was a Statistician at fresh goods exporter Ukulima Agency. Dunbar also joins from OLRAC SPS, where she was a Special Projects Manager. Before this, she was the Operations Director of healthcare organisation PromoPath, and worked as a Senior Project Manager at healthcare consultancy Quintiles.

Web site: www.bitanium.co.za .