New Trueffect Tools Address Ad Measurement Challenges
US targeting and media measurement platform Trueffect has released a new suite of measurement tools, Trupath, which it says provide online advertisers with a more accurate and actionable view of metrics including reach, frequency, site overlap and attributable sales.

<! pod><! pod>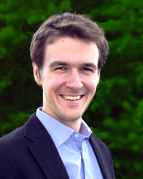 Trueffect, which moved to new larger offices in Westminster, CO in September, says the tools allow for more intelligent optimization of campaigns. The Trupath Audience Based Measurement Suite also includes an accurate measure of attributable sales across platforms, devices, and operating systems; and helps publishers manage allocation of spend across networks and sites, with recommendations based on discovered media efficiencies and programmatic media. It can also be integrated with Visual IQ.

The package is intended to help advertisers combat increasing challenges with measuring ad effectiveness, including the use of multiple browsers and devices, and both web sites and apps; the refusal of third-party cookies by some browsers and by iOS on mobiles; and enhanced security programs which it says delete third-party cookies on average every seven days.

The company's VP of Data Research Thatcher Clay (pictured) says, 'The inaccuracy of current measurement models is an alarming industry trend and more specifically, extremely problematic for digital marketers. In a market where the growth of the industry is evaluated on effective measurement of both campaign and performance, the introduction of Trupath provides advertisers and agencies improved confidence in where to most effectively invest their media dollars.'

Web site: www.trueffect.com .