Swrve Opens EU Data Center to Counter Transfer Risks
Mobile segmentation and analytics specialist Swrve has opened a European Data Centre, where it will retain customer mobile data within the borders of the European Union, to eliminate the risks associated with transferring app users' personal data overseas.

<! pod><! pod>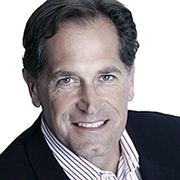 Based in San Francisco, Swrve offers a platform for modeling the consumer lifecycle, and processes six billion events across a billion devices every day to help users understand consumer interaction, and target audiences with relevant in-app campaigns.

The new centre has been set up to store app user data in full compliance with EU data protection laws. This, the firm says, means that clients and their users will no longer have to rely on current 'Safe Harbor' self-certification status - a pact between the US and EU which regulates the transmission, storage and use of EU citizens' data to the US, but which is currently being challenged in the European Court of Justice.

CEO Christopher Dean comments: 'The outcome of pending litigation could spell disaster for mobile marketers storing data from European users in the US if 'Safe Harbor' status is rescinded. Our customers have voiced their concern, and the European Data Centre is the solution that will legally protect them from risks associated with transferring data overseas'.

Web site: www.swrve.com .