AppsFlyer Launches Real-Time Tracking Tool
Mobile app measurement, attribution and campaign analytics platform AppsFlyer has launched a real-time reporting feature called 'Right Now', to help marketers track the performance of install campaigns and optimize them on the fly.

<! pod><! pod>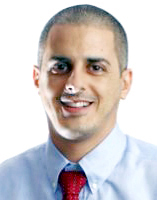 The AppsFlyer platform measures the performance of marketing campaigns across more than 1,400 media partners, and tracks more than 800 million installs and 150 billion user actions every month. Mobile advertisers can view campaign analytics, in-app user engagement tracking, lifetime value analysis, ROI and retargeting attribution.

The new feature, Right Now, can be used to track and optimize campaign performance in real-time, and track the impact of campaigns on a per region basis. This is the first product launched by the AppsFlyer Labs, a collaborative effort between the company's product designers, engineers, account success teams and its partners to identify and develop new ways to use and interact with mobile app marketing data.

Co-founder and CEO Oren Kaniel (pictured) says app marketers need 'real-time information at their fingertips in order to make sure they're running the most effective campaigns possible'.

Web site: www.appsflyer.com .