Firms Merge to Offer Retail BI Resource
Publishers Stagnito Business Information and Edgell Communications have merged to provide predictive analytics to retailers, retail suppliers, and technology vendors through custom and syndicated research, data, media and events. Terms of the deal were not disclosed.

<! pod><! pod>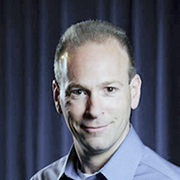 Stagnito publishes B2B magazines that provide information, insights, analysis, business intelligence, research and trends to the retail sector; while Edgell publishes B2B print and online publications and benchmark industry research, while hosting events, seminars and conferences. Together, the companies will offer a portfolio of B2B information, media, and marketing resources to retailers and their supplier/distributor partners in the North American grocery, convenience, big-box retail, specialty/apparel, hospitality, and pharmacy markets.

As part of the deal, clients will be able to access business intelligence across the retail product lifecycle - from initial consumer interest to final shopper satisfaction - including product creation, marketing, and distribution, category management, retail merchandising, and point-of-sale. Gerry Ryerson, President & CEO at Edgell, and Harry Stagnito, President & CEO at Stagnito, are handing over the reins to Kollin Stagnito (pictured), COO at Stagnito, who will take over as CEO of the combined company. Ryerson is retiring and Harry Stagnito is taking a seat on the newly formed Board of directors.

Commenting on the new offer, Kollin Stagnito said: 'We are well on the way to creating the definitive retail business intelligence resource for retailers, retail suppliers, and technology vendors. Other media, research, and data companies provide parts of this solution today, but no company has connected the dots to allow those involved in retail to find solutions to all their challenges in one place.'

Web site: www.stagnito-edgell.com .