New Nielsen Video Ad Tool Combines Neuroscience Methods
In the US, Nielsen Consumer Neuroscience has launched a suite of tools called Video Ad Explorer, which uses a variety of neuroscience technologies to predict in-market consumer sales and behavior.

<! pod><! pod>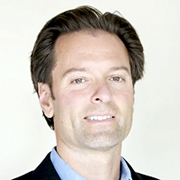 The division was formed last year following Nielsen's acquisition of neuromarketing firm Innerscope Research, and the latter's subsequent merger with NeuroFocus. The new tool combines electroencephalography (EEG), core biometrics (which includes skin conductance response and heart rate), facial coding and eye tracking to evaluate advertising creative - providing analysis and feedback on a second-by-second basis.

Dr Carl Marci (pictured), Chief Neuroscientist for the division, comments: 'By integrating these tools, we're providing brand teams with a full picture of their consumers' thinking and emotional response that will create greater confidence and understanding about how their creative will perform'.

As part of the launch, Nielsen Consumer Neuroscience, Nielsen Catalina, and CBS have reported the results of a five-month study that found 'significant and meaningful' relationships between individual neuroscience measures and sales. When used separately, the relationship of the individual metrics to in-store sales ranged from a 9% correlation for facial coding and 27% for biometrics to 62% for EEG - but by integrating multiple neuroscience measures the figure can be raised to 77%.

Web site: www.nielsen.com .