Lexalytics Rolls Out Pharma Industry Pack
US text mining and analytics software firm Lexalytics has launched the Pharmaceutical Industry Pack, to help the sector's marketers, researchers and data analysts gain insights into unstructured data from social media, news outlets, surveys and other text.

<! pod><! pod>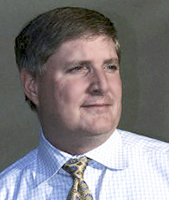 Using natural language processing and machine learning technology, the new solution helps pharma companies and marketing agencies understand the meaning and sentiment in a text document, including identifying co-occurrences of medications, conditions, symptoms and sentiment. The pack will also uncover whether more patients have a positive experience at certain dosages of certain medications, and if patients are being prescribed a medication for off-label symptoms. The solution comes with more than 1,000 user-defined entities relevant to pharmaceuticals; named entity improvements, including anatomical references and two patterns to identify dosages of medications; and nearly 7,000 phrases identified from healthcare forum content such as 'joint swelling', 'back pain', and 'itchy skin'.

CEO Jeff Catlin (pictured) comments: 'Our customers in the pharmaceutical industry have told us that they're inundated with unstructured data from social conversations, news media, surveys and other text, and are looking for a way to make sense of it all and act on it. With the Pharmaceutical Industry Pack - the latest in our series of industry-specific text analytics packages - we're excited to dramatically simplify the jobs of CEM and VOC pros, market researchers and social marketers in this field'.

Web site: www.lexalytics.com .