Sermo Alliance a Further Boost to US Physician Panel
Healthcare research and online physician community Sermo has partnered with health information portal and marketing solutions provider Everyday Health, creating what it says is 'the largest US physician panel in existence'.

<! pod><! pod>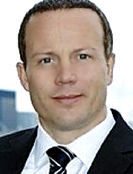 The deal gives Sermo exclusive rights to access Everyday Health's practising US physicians for research initiatives, and boosts its US physician panel to some 800,000 doctors - more than 80 percent of the total population. In return, Everyday Health Professional gets exclusive rights to sell and deliver targeted advertising and promotional messages to Sermo's physician audience.

Sermo CEO Peter Kirk (pictured) comments: 'Never before have researchers had access to so many prescribing doctors in the US. This unique partnership expands our clients' capabilities, and we are pleased to give them unprecedented access to the universe of US doctors'.

In July, Sermo promoted Eva Laparra to the role of Managing Director of Europe. The current firm was formed from the merger of WorldOne with Sermo, and offers access to more than 1.8 million healthcare professionals in 80 countries.

The two firms are online at www.sermo.com and www.everydayhealthinc.com .