MRSS India Buys Market Probe Singapore Business
Mumbai-listed MRSS India has acquired 100 percent of Market Probe Asia Pacific Pte Ltd from its US parent Market Probe Inc., in an all-cash deal.

<! pod><! pod>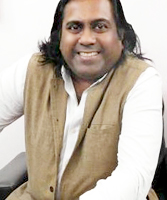 Established for fifteen years, Market Probe Asia is a full service MR firm with around 50 staff, working across the public and private sectors and with a licence to undertake Singapore government projects. Its offer includes web surveys, face-to-face interviews, street intercepts, telephone interviews, focus group discussions, mystery shopping and traffic counts.

Raj Sharma (pictured), Chairman of MRSS India says the acquisition meets his firm's 'three criteria for strategic acquisition... captive client base, specialized capability and geographical reach' and is 'just the beginning of MRSS Asia'. He adds: 'The Market Probe Asia acquisition acts as a gateway to ASIA specifically growth markets such as Indonesia, Thailand and Vietnam'.

Dr T.R. Rao, Chairman of Market Probe Inc. comments: 'I am delighted that I am handing over the reins of a very critical part of Market Probe to MRSS who have grand plans of taking it to next level'. Saji Kumar, MD of MP-SG says the new owners have 'a great team', adding: 'I look forward to working with them and taking the clients, team and the agency to the next orbit with renewed dynamism and energy'.

MRSS India, which two years ago became the first MR agency to be listed on the Bombay Stock Exchange, is the subsidiary of Majestic Market Research Support Services Limited. Its home page is at www.mrssindia.com .