System1 Group Anticipates Full Year Profit Decline
UK-based market research and ad company System1 Group is expecting a decline in profit for the year ending 31st March 2018. Full year profit before tax is set to fall by between 10% and 15% from the £6.3m achieved last year.

<! pod><! pod>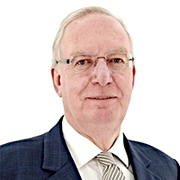 The company announced earlier this year that it would rebrand, unifying its MR business BrainJuicer with its recently-launched ad agency. System-1 thinking is a phrase used by psychologist and Nobel Laureate Daniel Kahneman to describe the way consumers make most of their decisions: quickly, intuitively and emotionally. Kahneman's thinking sits at the core of the company's approach to both research and advertising.

For the first half of the year, Chairman Ken Ford (pictured) said that gross profit is expected to be between 6% and 11% lower than the previous year, mainly due to non-recurrence of large, on-off innovation projects, due to some 'significant' client spending deferrals and a more competitive market. Ford added: 'We expect that H1 2017/18 costs will be some 15% higher than last year. This reflects continued investment in senior hires in the US to support future growth in both our research and new advertising agency businesses. The H1 cost increase also includes one-off severance costs which will result in savings of around £0.5m per annum in H2 and beyond. Over the financial year, costs are currently expected to grow by around 10%'.

Web site: www.system1group.com .