Tel Aviv-based Amenity Analytics raises $7.6m
Tel Aviv, Israel-based text analysis software firm Amenity Analytics has raised $US 7.6m in a Series A round of funding, for use in accelerating product development and scaling up its sales and marketing operations.

<! pod><! pod>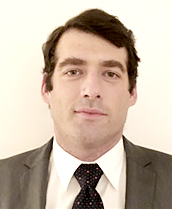 The round was led by an investment from State of Mind Ventures, whose Managing Partner Yuval Baharav joins Amenity's Board.

The firm is based in Petah Tikva, Tel Aviv, has fifteen employees and was co-founded in 2015 by finance industry veteran Nathaniel Storch, technology exec Hedva Feldman and machine intelligence scientist Professor Ronen Feldman. Its natural language processing software is based on self-correcting artificial intelligence and avoids the need for complex coding by users

CEO Storch (pictured) said the investments 'reflect the appetite for utilizing artificial intelligence to provide information that can be translated into action. It serves as a reminder that a lot more work is needed in order to bring the advantages of artificial intelligence to the world of business'. Baharav says the firm is 'making analytics more accurate than ever before while saving clients substantial time and money', adding: 'and we are happy to help them'.

The company is online at www.amenityanalytics.com .