UserTesting Launches Self-Service My Recruit Solution
In the US, enterprise-grade customer insights platform UserTesting has launched a self-service solution called My Recruit, to enable firms to run studies on web or mobile sites with their own customers, partners, employees, or a niche demographic.

<! pod><! pod>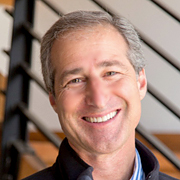 UserTesting has offices in Mountain View and San Francisco. Participants record their screen and voice as they use a web site, providing feedback on issues such as why they're not buying a particular product or service.

The new My Recruit solution taps into the firm's targeted segments, giving clients the choice to use either the firm's panel of more than a million participants or My Recruit (their own customers, employees, niche demos). To date, the tool has been used by Microsoft to gain insights from various customer segments, and by InterContinental Hotels to collect feedback from its private community of users, comprising both employees and franchise hotels. In addition, the NEJM Group has used My Recruit to reach hard-to-find professional audiences - such as clinicians, medial educators, clinical researchers and healthcare executives.

Led by CEO Darrell Benatar (pictured) the firm is online at: www.usertesting.com .