Nielsen Launches Marketing Planning Tool
Nielsen has rolled out a web-based forecasting solution called Marketing Budget Explorer, helping marketers evaluate thousands of combinations of marketing allocations and budget options to make better media planning decisions.

<! pod><! pod>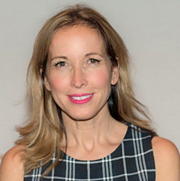 The new simulation tool has been designed to help users optimize marketing budget allocations under various scenarios, predict outcomes, identify profitable paths to growth, look at budget allocations across different brands within a portfolio, and change and test plans. Results are supported by Nielsen's suite of marketing mix and planning tools, backed up by benchmark data from brands in similar categories from its proprietary database of more than 40,000 measured marketing results; and by data from the company's custom marketing mix studies, which measure the impact of a brand's marketing efforts on sales. Currently, benchmark insights are available in the US, Canada, Australia, the UK, France, Germany and Spain.

Lana Busignani (pictured), Head of Marketing and Sales Effectiveness for Lead Markets, comments: 'With the launch of Marketing Budget Explorer, we are putting the power of analytics into the advertiser or brand manager's hands to help make marketing mix modeling data more accessible to key decision makers within companies of all sizes. Nielsen has brought to the market a steady stream of everyday analytic products, leading the drive to foster greater efficiency, growth and automation around media budget allocation decision making'.

Web site: www.nielsen.com .