Flamingo Expands Senior Team
In London, consumer and cultural insight agency Flamingo has made three senior hires: Lucas Galan as Head of Digital Forensics, Hazel Wilkinson as Head of Client Services, and Morten Jensen as Innovation Strategist in the Future Trends and Innovation team.

<! pod><! pod>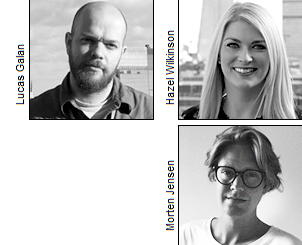 Flamingo was founded in 1997 by Kirsty Fuller and Maggie Collier, and acquired by media and marketing holding group Omnicom a decade later for an estimated $18m.

Galan joins from analytics-driven, creative marketing and communications firm W20 Group, where he served as Head of Analytics Design and Productisation. Before this, he worked for media evaluation specialist Salience Insight as Insight Director, for The Walt Disney Company as a Research Analyst, and for media intelligence specialist Cision as Consultant Analyst. In his new role, Galan will lead Flamingo's newly revamped data science and analytics unit, Digital Forensics. As part of this role, he will also focus on developing advanced data visualisation capabilities to complement Flamingo's qual insight expertise.

Wilkinson, who has fifteen years' experience in client-focused roles, leaves Kantar Public to become Flamingo's first Head of Client Services. She joins the leadership team to help build a longer-term strategic vision for the business, focused around client needs, and will also work closely with CEO Desirée Lopez to set up a behavioural science service and a new 'Society' insight offer to launch in early 2018.

Jensen, a service design specialist, previously worked at Accenture Interactive's design and innovation unit, Fjord.

Lopez says of the news: 'Lucas, Hazel and Morten each bring new approaches to understanding human behaviour, culture and innovation that will strengthen and build on Flamingo's unique understanding of culture, brands and growth. They are also fantastic people and we are very excited to welcome them'.

Web site: www.flamingogroup.com .