Ogury Launches Lituus Audience Targeting Algorithm
Mobile data platform Ogury has launched a solution called Lituus, which combines human intelligence and machine learning to help brands target specific audiences.

<! pod><! pod>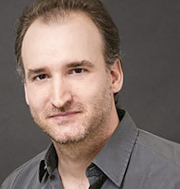 Ogury provides clients with a view of what people are doing on their smartphones - both in-app and out. Its proprietary device-level behavioral data collection technology, integrated within more than 10,000 apps, enables the company to build granular profiles on over 400 million individual mobile users across more than 120 countries.

The new targeting capability is designed to examine criteria at the start of a client's ad campaign, and learn from users' existing qualified traffic. Lituus then identifies similar attributes amongst users, which it uses to build a targeting matrix composed of hundreds of different criteria. At the end of the campaign, a 'targeting performance' section is included within the campaign report, offering a view of the best- and worst-performing combinations of targeting criteria, web sites visited, apps owned and apps used by the audience of the campaigns.

Christophe Thibault (pictured), Chief Algorithm Officer, explains: 'Ogury's new targeting solution offers higher performance at a bigger scale and with increased transparency. Its highly automated process also means minimal human input, which not only saves time during the campaign setup phase but also allows better targeting. In the first applications of this new machine learning approach, we have observed up to 50 percent drops in user bounce rate in cost-per-click campaigns and up to 16 percent increases in video completion rates in cost-per-view campaigns over human targeting alone'.

Web site: www.ogury.co .