Value Engineers Head for the Bright Lights
Cello-owned strategic brand consultancy The Value Engineers is relocating its Beaconsfield, UK office to central London, while its New York office is moving to Times Square, joining sister firms in the Cello group's US hub office. Four appointments have also been announced.

<! pod><! pod>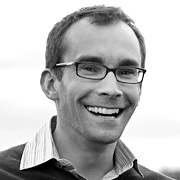 The firm conducts qual research, including a combination of semiotics, online forums and ethnography; and quant studies including brand trackers and dashboards to understand ad spend and dissect markets to find new opportunities. Ed Hebblethwaite has joined the UK team and Board, having previously served as Strategy Director at branding agency Williams Murray Hamm. In his new role, as well as working on client facing projects, he will be helping to further develop lP and methodologies to help the company embed its brand strategies within client organisations. Also in the UK, Fleur Horner and David Holland have both been promoted to Associate Director. In the US, Nate Caress joins as a Senior Consultant from brand strategy division Kantar Vermeer Consulting. Earlier, he was a Consultant at creative consultancy Lippincott, Siegel & Gale.

MD Paul Gaskell (pictured) comments: 'The changes we're announcing are the next stage in our strategic plan to accelerate growth. We're now 30 years old and believe the dynamic new team and a great new space in the vibrant centre of London will help provide the extra drive and the exciting environment that will help us achieve our goals. And working with our sister agencies in the new New York office, we can now deliver even more types of research and drive brand strategy into world class marketing and digital strategies'.

Web site: www.thevalueengineers.com .