Forrester Research Reports Fourth Quarter Growth
In the US, research and advisory firm Forrester has reported Q4 revenue growth of 3% to $90.4m. For the calendar year 2017 total revenues were up 3.6% to $337.7m.

<! pod><! pod>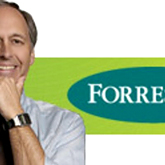 Q4 revenue for the Research division rose 2% on a constant currency basis to $55.9m, and full year revenues 1% to $216.4m. In the Advisory Services and Events division, Q4 revenues increased 17% to $34.4m, and full year revenues were up 9% to $121.2m.

Net income was $15.1m for the full year on a GAAP basis, compared with net income of $17.7m in 2016; and on a pro forma basis was $22m. During 2017, total headcount increased slightly to 1,392 from 1,378, but the number of research and consulting staff dropped from 520 to 515.

Chairman and CEO George Colony (pictured) comments: 'Forrester met pro forma operating margin and exceeded revenue guidance and pro forma EPS guidance for the fourth quarter and full year of 2017. We ended 2017 on an upswing, as more large corporations responded to the challenges of the age of the customer, and our new customer engagement model has clicked into place. In 2018, we will extend this model to Europe and Asia and accelerate the digital transformation of our products and internal operations'.

Web site: www.forrester.com .