Losses Rise in 'Eventful' Year for Tobii
Sweden-based eye tracking equipment developer Tobii AB has reported sales up 8% at constant currency to SEK 307m (USD 38m) in the fourth quarter, and up 3% to SEK 1,084m (USD 134m) for the full year 2017. However, operating loss for the year jumped from SEK 67m to 186m (USD 23m).

<! pod><! pod>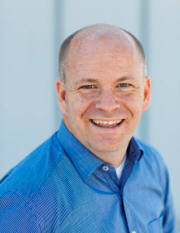 Sales growth has slowed considerably after an impressive 9% in real terms in 2016. Gross margin for the year 2017 was fairly steady at 71% (72% last year).

The firm is split into three divisions: Tobii Dynavox, which makes computers for use by people with special needs due to spinal cord injuries and other medical conditions; commercial eye-tracking equipment and services division Tobii Pro; and new product development division Tobii Tech. Tobii always stresses that Dynavox and Pro, contribute profit (down this year from SEK 125m to 79m, and up to SEK 26m from 15m, respectively), while Tobii Tech soaks up investment, the more so when opportunities abound for future growth. The impact of this grew from SEK 207m to SEK 291m this year.

CEO Henrik Eskilsson (pictured) said the year had been 'eventful', contrasting Tobii Pro's 'excellent performance, increasing sales on all fronts' with Dynavox's recovery in the fourth quarter from a 'negative trend in the touch screen segment earlier in the year'. He adds: 'In order to meet the rapid growth in demand for eye tracking in VR, Tobii Tech has established considerable operations in a short period of time and at year-end had collaborations with an increasing number of potential customers and technology partners'.

Tobii has more than 900 employees and is listed on Nasdaq Stockholm, with a web site at www.tobii.com .