Potential Launches RedBrain Consumer Behaviour Tracker
In the UK, online media portfolio group Potential has launched a sales generation business called RedBrain, which tracks consumer shopping behaviour across the web to deliver traffic to retailers and identify targeted prospects when they are ready to buy.

<! pod><! pod>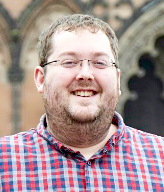 RedBrain has been launched on the back of Potential's shopping affiliate business ASAP Compare, which the firm says manages more than 300 million products across thirteen different shopping sites, delivering sales traffic to over 3000 merchants across the world. Using ASAP's knowledge of running shopping comparison sites, the new business combines paid search with artificial intelligence to offer retailers online sales traffic, and improved online marketing though understanding shopping behaviour.

CEO Alex Major (pictured) explains: 'Instead of delivering a million leads to a retailer we can deliver 50,000 people that are ready to buy their product right now. As an example; we know that if someone checks out a 4K TV on a review site on a Saturday, that person is more likely to make a purchase on the Monday. Using that intelligence, we bid high for the relevant search term on the Monday. If we get it wrong, then there is no cost to the retailer. If we get it right they get a sale they would not have otherwise made and we receive our commission via the affiliate network'.

Web sites: www.potential.co and www.redbrain.com .