Harris Rolls Out 'Express' Product Development Tools
In the UK, Harris Interactive has launched two new product development tools to deliver 'faster and more cost-effective' needs and idea development.

<! pod><! pod>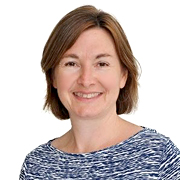 The new 'Need Express/PopUp Need' and 'Idea Express/PopUp Idea' solutions have been designed to draw insights from consumers early in the product development cycle, to help brands develop more relevant products and services. The solutions, the latest in a suite of tools tailored to each phase of the innovation lifecycle, are built on years of 'best practice' research and powered by Toluna technology. Complementing Harris Interactive's existing products: Concept Express, PackTest Express, Choice Express and Harris 24, the new solutions can either be used on an ad hoc basis or planned and integrated through a systematic programme, to deliver consistent metrics for benchmarking.

Debbie Senior (pictured), VP Global Products & Automation, says of the launch: 'To help our clients uncover unmet and compelling market needs, or to create and prioritise innovative ideas to further invest in, consumer input is strongest when it is gained from qualitative and quantitative feedback. By combining our quantitative Express products with our qualitative PopUp communities we can now provide high quality direction on the most relevant and important needs or ideas, quickly and iteratively, and for less budget'.

Web site: www.harris-interactive.co.uk .