System1 Betting Big on Ad Ratings Launch
In a trading update for the six months to September 30th, UK-based insight and advertising agency System1 has announced a jump in underlying profit, but a slower than hoped turnaround for its key indicator, gross profit. Meanwhile the firm is investing heavily in its new Ad Ratings product.

<! pod><! pod>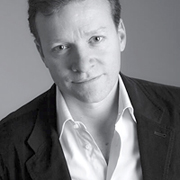 System1 Group, previously known as BrainJuicer, said half-year Gross Profit ('our main top-line performance indicator') stabilized but at a slower rate than anticipated. It expects the figure to be about 5% down on H1 2017. However, due to tight control of operating costs, underlying profits are expected to be around £1.9m, up 73% from £1.1m a year previously.

This excludes the heavy investment made in the firm's new Ad Ratings subscription service, announced in June - System1 has pumped £1.7m into this in the six months, and said 'further material investment' would be made in the next half year, supporting a 'phased launch' scheduled for the end of the financial year (ie Jan to March 2019).

The Ad Ratings investment has been the main contributor to a fall in the company's still healthy cash balance, from £5.8n to £3.6m within the last six months. System1 has no debt.

The results follow a difficult year for the company (ending 31st March 2018), with sharp declines in revenue (down 18%) and profit before tax (down 68%).

CEO John Kearon is pictured. Web site: www.system1group.com .