DRG Unveils CoPay Threat Assessment Tool
US-based pharma researcher Decision Resources Group (DRG) has launched a product for healthcare clients called CoPay Accumulator Threat Assessor.

<! pod><! pod>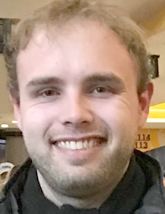 A copay is a fixed amount paid by an insured patient to a health service provider, each time a medical service is accessed. DRG's new service combines real-world claims data, 'lives' information and market research in a database, accessible via a dashboard which helps pharmaceutical companies understand business impact and plan their copay program strategy.

Users can also assess individual therapy class and drug level exposure, and geographically identify the prevalence of lives within these programs by insurer and/or plan. In addition, the service provides guidance on initiatives to minimize both financial and market share impacts.

Tyler Dinwiddie (pictured), DRG's Market Access Insights Senior Analyst, comments: 'The industry has demanded deeper insights into these programs and their impact on patients and pharmaceutical companies. DRG's CoPay assessor product meets and exceeds that demand by offering a unique combination of data and insights with at-a-glance views of key pieces of information'.

Web site: www.decisionresourcesgroup.com .