Zappi Launches Tool to Improve In-Context Ad Insights
Automated consumer insights platform Zappi has launched a digital advertising tool called 'Zappi Creative Digital', which allows customers to assess the potential of creative campaigns within hours before committing budget.

<! pod><! pod>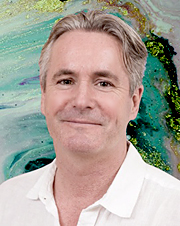 Zappi works in partnership with research agencies and offers off-the-shelf research products targeted at solving business issues ranging from new product development to pack testing, concept testing and social media monitoring. Its new tool has been added to the firm's suite of advertising products which is used to test video, audio and static ads.

According to Zappi, unlike competing solutions, its new solution measures emotional reactions to creatives, obtains open-ended feedback on elements of the ad consumers liked or disliked, and tracks viewers' second-by-second responses to video ads, while also offering facial recognition for attention measurement. Users can place ads in a range of digital environments, such as Facebook or YouTube, to better understand scenario-based performance. In addition, the tool provides dynamic benchmarking, allowing users to compare ads against predefined country- or industry-specific norms, and can build custom benchmarks based on a selection of ads. Using the tool, advertisers can get real-time feedback from different countries, or industries, in new, experimental categories.

CEO Steve Phillips (pictured) comments: 'There are plenty of tools to track digital results after they're published, but our customers have been asking for a way to understand which ads to invest in before allocating their budgets in a deeper, more analytical way. The Zappi Digital Creative tool delivers on this need and will help customers understand second-by-second where their ads are working or failing, allowing them to adjust in real-time.'

Web site: www.zappistore.com .