Munich Office and Three Hires for Cint
Sample management platform Cint has opened a second German office, in Munich, and hired former Dynata exec Oliver Tjarks to lead it as SVP Sales, Cint Deutschland GmbH. Senior Sales Director Patrycja Reinhart and Sales Director Marc Sörgel also join the office.

<! pod><! pod>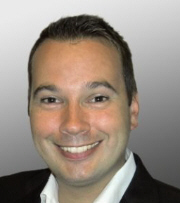 Cint's platform is built to enhance sample procurement, sample fulfillment and panel management functions, and is based on the firm's Insight Exchange, a fully transparent marketplace connecting users to over 1,500 panel providers worldwide. The firm's German business is based in Berlin.

For the Munich office, Tjarks (pictured) brings more than fourteen years of industry experience, most recently from Research Now / Dynata where he worked for eleven years, serving clients throughout Central Europe. Reinhart also worked for Research Now, as well as Borderless Access; while Sörgel spent more than a dozen years at Rogator AG.

Cint CEO Tom Buehlmann comments: 'I am also excited that we have been able to gather such a talented team of seasoned industry experts to lead the business and to capitalise on our existing momentum in the region'. Cint Deutschland MD Norman Behrend says: 'Our goal is to help customers streamline their online research operations while providing more flexibility and project planning capabilities. With the growing need for our automated and scalable solutions, it's important for us to partner with our customers. I am therefore very pleased and confident that Oliver, Patrycja and Marc will contribute significantly to the success and growth of Cint and our clients with their many years of experience'.

Cint has been expanding its teams since the autumn, with appointments in the US, APAC and Sweden. In March it hired Greg Dunbar to lead a new global enterprise solutions team, and Lottie Saks as Chief Financial Officer.

The company's home page is at www.cint.com .