Greenberg Strategy Launches Workplace Insight Tools
California-based consultancy Greenberg Strategy has launched Greenberg Inside, a solution to help organizations assess and improve their workplace culture, with two main areas of focus - Employee Strategy and Leadership Strategy.

<! pod><! pod>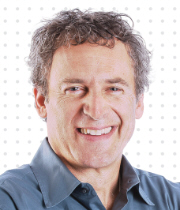 Greenberg says the solution aims to 'identify and understand habitual patterns and develop solutions to create more frictionless, empathetic and higher performing workplaces that drive overall business growth'.

Greenberg Inside combines qual and quant methods and concentrates on the key areas of acquisition and retention, diversity and inclusion, and engagement and experience. CEO Andrew Greenberg (pictured) comments: 'We've taken our 20 years of experience gaining insights into the decisions that help shape businesses and now we're shining the insights beam inside of organizations to help improve cultural health... Our clients have seen a surge in employee empowerment. Employees are coming together more than ever to voice their opinions about their workplace. Client partners were coming to us with these challenges and while we've been doing this work for years, we've now taken those learnings and developed tools to specifically address how to understand what's happening in today's environment'.

The firm is headquartered in Emeryville, CA and was awarded Women in Research's (WIRe) inaugural Best Places to Work Award in 2018. Web site: www.greenberginc.com .