Kantar 'Focal Meters' Added to BARB Panel Homes
BARB, the UK television audience measurement currency, has commissioned Kantar to install its 'Focal Meters' technology into the BARB panel of homes.

<! pod><! pod>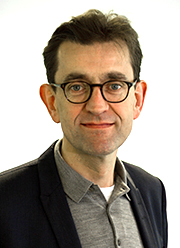 BARB (the Broadcasters' Audience Research Board) provides official viewing figures for UK television programmes, and collects observational data on how people watch TV on different devices from a nationally representative panel of 5,300 households. Kantar's 'Focal Meters' will now be attached to the broadband routers in panel homes, to track streaming activity by any member of the household on any device.

According to BARB, these meters will enable it to distinguish whether post-broadcast viewing was done through a tagged BVOD (broadcast video on demand) service or via playback of a PVR (personal video recorder) recording. Currently, BARB can only make this distinction in panel homes with Sky, and says router meters will extend this capability to all panel homes. The meters will also extend measurement to panel members' viewing on smartphones; while providing greater insight into unidentified viewing (TV set viewing that BARB cannot identify) - which accounted for 20% of total TV set use in 2018.

Kantar will begin putting the router meters in new and existing BARB panel homes in October 2019, and complete installation in all eligible homes by the end of 2020. CEO Justin Sampson (pictured) comments: 'We're pleased to ask Kantar to install its new technology alongside the meters it has already attached to TV sets in our representative panel of homes. This will allow us to maintain momentum in improving our service, while also running a tender process that ensures we're working with the research agencies that are best-equipped to deliver a high-quality solution through to the end of the next decade'.

Web sites: www.barb.co.uk and www.kantar.com .