Numerator Partners for Off-Line Purchase Attribution
US firms LoopMe and Numerator have partnered to offer 'traditional' retailers ad campaign attribution and in-flight optimisation, using off-line purchase data.

<! pod><! pod>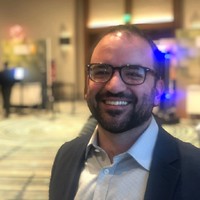 The deal combines Numerator's 450,000-strong consumer panel and receipt data from more than 44,000 retailers with LoopMe's AI engine, to link ads and in-store sales. LoopMe sources 1st party data from proprietary brand surveys and mobile data, enhanced by third party data partnerships which add credit card purchases, car registrations, loyalty card and TV viewership, to help optimize campaigns in real time and offer 'transparent analytics' for insights into clients' active audience.

Dan Lapinski (pictured), Senior Director, Platform and Data Partnerships at LoopMe, explains: 'We have seen brands, particularly those who cannot use loyalty card transactions, struggle to access and make use of purchase data, putting them at a disadvantage compared to D2C challengers. PurchaseLoop Sales enables brands to use AI to optimize campaigns and generate incremental offline sales, leveraging Numerator validated purchase data, for the very first time'.

Numerator is headquartered in Chicago, with 1,400 employees in seven offices, and was formed last year when omnichannel intelligence firm Market Track combined its own brand and that of its subsidiary InfoScout. The firm added psychographic and media consumption data to its platform in April, and in June appointed Eric Belcher as its new CO, replacing Dennis Moore. LoopMe is based in new York with offices in six other US cities plus Canada, the UK, Singapore and the Ukraine.

The partners are online at www.loopme.com and www.numerator.com .