Equifax Deal Adds Utility Data to Consumer Profiles
Credit scoring and consumer analytics company Equifax has announced a global partnership with utility data aggregator Urjanet, allowing consumers and businesses to share payment data from thousands of utility, telecom and cable providers worldwide.

<! pod><! pod>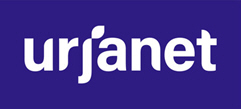 The service adds Urjanet's consumer-permissioned data into Equifax's existing records and promises 'a more complete picture of individual payment history, easier identity verification and the potential for better access to credit'. This partnership builds on Equifax's leadership in alternative data, using the Urjanet Utility Data Platform to incorporate into the Equifax differentiated data approach.

Urjanet allows consumers to control what information is shared with insurers, lenders and other service providers asking for credit reports during an application process, and gives clients access to this data from more than 6,500 electricity, natural gas, water, waste, cable and telecom providers in 47 countries around the world. Uses include individual identity verification as well as analysing financial history.

Equifax's 'alternative data' assets include the largest centralized repository of verified income and employment information in the US, and its Commercial Financial Network (CFN) which uses both traditional and non-traditional types of data to provide organizations with a 360-degree view of risk. Joint Equifax/Urjanet solutions will be available later this year.

'A consumer's financial profile isn't fully defined by their credit score alone', according to Sid Singh, President, US Information Solutions (USIS) at Equifax. 'Equifax believes that credit scores can be reviewed alongside trended data and alternative data to develop a more complete picture of a consumer's financial profile. Urjanet has built a platform with access to authenticated, consumer-permissioned alternative data from utility, telecom and cable providers worldwide. This data offers a unique view into payment history that is not currently considered in traditional credit reports, and can bolster a consumer's profile in the eyes of lenders and other service providers. We plan to add additional consumer-permissioned data sources into our solutions, helping consumers with thin or no credit files to gain better access to credit'.

Web sites: www.urjanet.com and www.equifax.com .