Gamer Analytics and Engagement Firm deltaDNA Acquired
Real-time 3D development platform Unity Technologies has acquired deltaDNA, whose offer includes big data game analytics and marketing.

<! pod><! pod>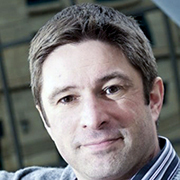 For the moment, the deal states that deltaDNA will continue to operate as a separate entity.

Unity operates a real-time 3D development and monetization platform, the Unity Engine, which has helped create games reaching more than 3 billion devices worldwide this year. deltaDNA's engagement solution will now be integrated with the platform to further enhance 'player lifecycle management' - allowing developers to engage individual players to improve player experience and increase retention.

Ingrid Lestiyo, General Manager, Monetization, Unity Technologies, says the buy 'builds on Unity's commitment to enabling developer success at all stages of the game life cycle, from creation onwards', adding: 'DeltaDNA helps developers deeply understand their players, optimize their games and increase revenue'.

Mark Robinson, founder and CEO of deltaDNA says the firms have always worked well together, but 'the possibility of a fully integrated workflow is a game-changer for everyone involved'. He adds: 'Current deltaDNA users will continue to receive tailored support, now with the backing of mobile gaming's most successful engine, and Unity's developers will have more seamless access to our advanced analytics and engagement tools'.

Web sites: www.unity.com and www.deltadna.com .