New Leader for IRI as Klein Joins Parent Firm
Retail info giant IRI has appointed John Freeland, an Accenture veteran most recently President-Worldwide Operations for salesforce.com, as its new President and CEO. He succeeds Scott W. Klein, in the roles since January 2004, who moves up to IRI's parent, Symphony Technology Group.

<! pod><! pod>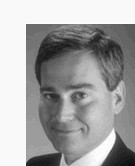 Klein will join Symphony as an operating partner while working with Freeland – who starts Monday - to ensure a seamless transition.

Freeland brings over 28 years of enterprise information solutions and services experience. At software-as-a-service company salesforce.com, he led the Successforce portfolio of services and business alliances. He spent the previous 26 years at Accenture and its predecessor companies, most recently as Global Managing Partner, leading its global CRM practice and tripling its revenue to $ 3.7bn. He was also responsible for launching Accenture's Market Sciences unit, led its global insurance practice as a managing partner and was a member of the firm's executive committee. He holds a B.A. in Economics and an MBA from Columbia University.

Dr. Romesh Wadhwani, Chairman of IRI's owner Symphony Technology Group, says the firm is 'delighted' with the find. 'IRI has performed well in the last four years since its acquisition by Symphony and has established strong industry momentum and a reputation for innovation. We now need to supercharge our growth and profitability by driving new revenue and increased value for our clients, leveraging existing and new high-value solutions that combine our content, analytics and technology. John has made a career out of doing this at Accenture and Salesforce.com and will do it again at IRI.'

Freeland himself comments: 'I believe IRI's growth prospects are very strong including many new and untapped areas of opportunity'.

IRI (Information Resources, Inc.) combines integrated market and shopper information, automated analytics and predictive insights, and is online at www.us.infores.com.