GfK's Hermet Remains On Board
Following a unanimous vote, Dr Gérard Hermet who heads GfK's Retail and Technology Sector, will remain as a member of the AG Supervisory Board for a further five years.

<! pod><! pod>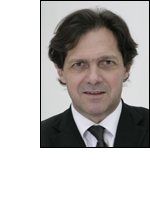 Hermet took up his post on the Board in 1999. Since this time, he has led the expansion of the Retail and Technology division which now accounts for 20% of GfK Group sales and in 2007 recorded a margin of more than 25%.

He began his career in 1978 with Burke Marketing Research in Paris and left six years later to become MD at GfK France – now known as GfK Marketing Services France. From 1988 he also took on responsibility for GfK Sofema France and held both positions until his change of role and appointment to the Management Board. He has an MBA from the ICN Business School in Nancy, France, and a PhD in Economic Sciences from the University of Grenoble, France.

In January, GfK replaced its existing five business divisions with three and appointed Debra Pruent to its Management Board (www.mrweb.com/drno/news7721.htm ).

Web site is www.gfk.com.