Rubinson Fills Plummer's Shoes at ARF
In the US, former Synovate SVP Joel Rubinson has joined the Advertising Research Foundation (ARF) as Chief Research Officer.

<! pod><! pod>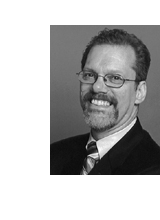 He joins from Synovate North America, where he was the most senior branding and communications resource as SVP/Head of Advanced Solutions (www.mrweb.com/drno/news5169.htm ). Prior to this, he was MD of Advanced Research at marketing and branding consultancy Vivaldi Partners. For the 25 years before this, he was Chief Research Officer and Head of Product Management / Development at the NPD Group, where his accomplishments included moving the firm's tracking businesses online, leading the development of its category management reporting tools, and creating its 'Research Excellence' internal training program. He holds an MBA in statistics and economics from the University of Chicago, and a BS from NYU.

'This job and Joel are a match made in heaven,' said ARF President and CEO Bob Barocci. 'His research background is broad and vast. His passions for knowledge and impact are intense. His capacity for vision is extraordinary. All of which is much needed by an industry seeking to take the uncertainty out of marketing decision-making in a time of tumultuous change.'

Rubinson replaces Joseph Plummer, who retired from The ARF late last year (www.mrweb.com/drno/news7385.htm ). Founded in 1936, the ARF has more than 300 members including advertisers, advertising agencies, research firms and media companies. The Association is based in New York and is online at www.theARF.org.