Chinese Offices for Kadence
B2B specialist Kadence has officially launched in China with the opening of a Hong Kong office, and says it will launch a Shanghai office before the end of the year.

<! pod><! pod>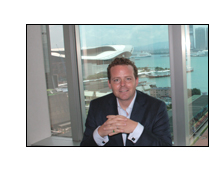 The privately owned company, founded in 1992 and with bases in Boston, London, Delhi and Singapore, has expanded rapidly in Asia Pacific, launching offices in Jakarta and Kuala Lumpur in August 2007. Kadence says the latest launch reflects the success of its other Asian operations and the need for a permanent local site to co-ordinate and manage a growing volume of studies into Chinese business markets.

Simon Everard, Kadence Group Chairman, comments: 'Kadence's success as a global insight agency has always been based on having a strong 'on the ground' presence in the markets it researches... As well as offering benefits to clients that are exclusively researching a Chinese audience, our Hong Kong office will also offer significant advantages to international clients requesting regional insight within the context of a global campaign.'

Matthew Coulter, Research Director of Kadence China, says the firm already works with many clients operating or planning to operate in the Chinese market, and adds: 'it is envisaged that the Hong Kong office will expand at a rapid pace, and its current team of five employees is set to grow in the coming months.'

Kadence is online at www.kadence.com .