WPP Gets TNS
WPP has declared its offer for TNS 'unconditional as to acceptances' after securing the approval of shareholders representing 81.78% of TNS stock by its latest deadline of 3pm today, UK time – well over its new 75% target.

<! pod><! pod>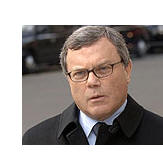 WPP announced on Friday (3rd October) that it was lowering the acceptance condition of its Offer from 90% to 75%.

The offer of 173p in cash and 0.1889 of a WPP share for each TNS share values TNS at £1.08bn – more than £100m under the peak reached in mid-September when WPP shares hit 557p.

Sir Martin Sorrell's firm today further extended the offer period until October 22 but has closed off one option, the offer to 'mix and match' the share to cash ratio. Under this offer, shareholders representing 1.47% of TNS had opted for additional WPP shares and 39.7% for additional shares. Accordingly, TNS shareholders wanting additional WPP shares will receive 0.5471 of a WPP Share, and those wanting additional cash will receive 179 pence in cash and 0.1756 of a WPP share for each TNS share concerned.

WPP confirmed that TNS will 'make an application to cancel the admission to trading of TNS Shares on the London Stock Exchange's main market for listed securities and to cancel the admission of the TNS Shares on the Official List'.

Sorrell said in a statement: 'We are delighted to be a step closer to welcoming such a fine company with strong people, clients and brands that will enhance our client offering'.

Web sites: www.tnsglobal.com and www.wpp.com .