Gupta Touts Buy-Back Plan for infoGROUP
In the US, Vin Gupta – the founder and former CEO and Chairman of ORC parent and database giant infoGROUP – claims he is exploring a proposal to acquire all the firm's outstanding shares and take the company private.

<! pod><! pod>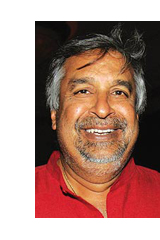 However, he has also said that under 'appropriate circumstances', he would be willing to sell his family's shares in connection with a sale of the entire company.

After Gupta's announcement broke, InfoGroup's shares rose 31 cents to $4.26, but remained well below their 52-week high of $9.52.

Gupta was forced out as CEO and Chairman earlier this year after a shareholder lawsuit found he had misspent millions of dollars on jet travel, holiday homes, a yacht and a collection of luxury cars. He also spent nearly $900k of the firm's money flying Bill and Hillary Clinton to personal and political events.

Despite the findings, Gupta has already received $5m as part of a $10m severance package; but pledged to reimburse infoGROUP $9m over five years, with the first instalment of $2.2m due next month. He continues to remain on the company's Board, and owns about 40% (valued at c.$22.8m) of the company's stock.

As part of the terms of the shareholder settlement agreement, Gupta is not allowed to acquire stock in the company until July 2009.

While Chairman Bernard Reznicek responded by saying that the present economic environment might make it a 'challenging time' to sell the firm, he stated that the Board will be reviewing the proposal to determine the best course of action for its shareholders. He added that the Board is confident in the company's current plan.

Web site: www.infoGROUP.com .