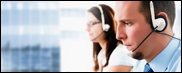 RECENT NEWS ITEMS


Outsourcing and Offshoring

<! news>

16/10/18

Canada's new MR industry association now has a name, the Canadian Research Insights Council (CRIC); and aims to hold its first open board meeting in Q1 of 2019. ESOMAR standards, which had already been the basis of industry standards in Canada, will be endorsed by the new body.

More

.

<! news>

11/10/18

Global turnover for research and insight in the year 2017 was $76bn, compared to $71.5bn in 2016, according to the latest ESOMAR Global Market Research Report (GMR). The figure includes a substantial sum from analytics and other 'new' research methodologies.

More

.

<! news>

11/10/18

Ipsos has completed the acquisition of four global divisions of GfK Custom Business Research -Customer Experience, Experience Innovation, Health, and Public Affairs - for a total of EUR 105m.

More

.

<! news>



View all related news items

What's Included?
Two growing trends for companies looking to cut costs and/or to focus local resources on core activities. Outsourcing - giving certain tasks to partner / supplier companies to perform - is distinct from offshoring (getting them done in other countries, either by your own employees there or by other companies) 'though often associated with it.
FEATURES
Past and Future: What has happened and is yet to happen on MRO Maturity by Palanivel Kuppusamy - Co-Founder, Dexterity.
Scribe to Poet: How the KPO market is changing by Sunil Mirani - Co-Founder, Ugam Solutions.
Market Research and the Musk Deer by Palanivel Kuppusamy - Co-Founder, Dexterity.
Bridge Over Troubled Water? by Sunil Mirani - Co-Founder, Ugam Solutions.
CURRENT JOBS IN THIS SECTOR
Asian Fieldwork Services Project Manager South East Asia
Operations Manager - Answers On Demand Schaumburg, IL, USA
Testing Center Leader Tampa Bay, FL, USA
Project Manager Wimbledon (UK)
Tab Analyst Covington, KY (USA)
Senior Research Exec / Research Manager Manchester (UK)

>> More jobs in this sector

>> View all jobs on MrWeb

<! img src="insight-banner.gif" align="right" border="0" alt="InsightExpress"><! img src="populus-bnr.gif" border="0" alt="Populus">
FEATURED SUPPLIERS
<! featsupp>

Ugam Research Solutions Ltd

Solutions for complex multi country CATI, online and mixed mode studies. Specialists in Healthcare, I T and general B2B studies. www.ugamresearch.com

Pulse Group Inc.

A first class offshore Research Process Outsourcing (RPO) company, built exclusively to serve the global market research industry. www.pulse-group.com

Dexterity KPO Services

A leader in providing comprehensive technology and process services for Data management, Research and Analytics, with a focus on Data Mining, Analytical Intelligence, Survey scripting and custom reporting. www.mrkpo.com

Cross-Tab Marketing Services

A full range of market research and data analytics solutions from managing end-to-end research operations to market research process outsourcing, secondary research and paneling services. www.cross-tab.com

Annik Technology Services Pvt. Ltd

Annikís Data Management Services unit works with some of the largest companies in the US and Europe to support data governance, data quality, CDI and MDM services components and Business Intelligence. www.anniksystems.com
<! featsupp>
ALL SUPPLIERS
Adventity, Inc. - Cido Research. - Cognizant - Datascension - Evalueserve - Integreon - iPacesetters - Motif - Pulse Group - Satyam - TPI - Ugam Research Solutions
Please
email
if there are any relevant agencies you don't see listed here.