AGENCY
SEARCH PAGE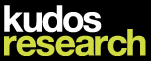 Get in touch with us...
Who to contact?
Efisio Mele
Address:
19/21 Nile Street
Telephone:
0203 217 2840
Fax:
0207 665 3210
Email:
emele@kudosresearch.com
Web:
https://www.kudosresearch.com
Kudos Research
Recent News:
DRNO
(Daily Research News Online)
COMPANY OVERVIEW
What we do...
Kudos Research is your expert partner for International Telephone and Online data collection. We cover B2B and Consumer, CATI, Recruitment and Depth Interviewing across diverse markets, sectors and respondent types.
All telephone research is conducted exclusively from our offices in London, facilitating management and reporting and ensuring harmonized quality across markets.
We use native language interviewers who are expert at respondent engagement. All calls are digitally recorded.
We offer in-depth market and sector expertise, rigorous questionnaire analysis and logic checking, in house scripting and data-processing to ensure the highest quality data.
Number of employees:
10-19