AGENCY
SEARCH PAGE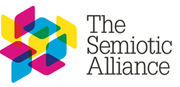 Get in touch with us...
Who to contact?
Greg Rowland
Address:
172 COURT LANE
Telephone:
+44 (0)208 693 1413
Fax:
+44 (0)208 693 1854
Email:
greg@semiotic.co.uk
Web:
https://www.semiotic.co.uk
Greg Rowland Semiotics
Recent News:
DRNO
(Daily Research News Online)
COMPANY OVERVIEW
What we do...
Greg Rowland Semiotics is a global research and marketing consultancy. Clients have included Unilever, Diageo, GSK, Reckitt Benckiser, Calvin Klein, KFC, Hyatt and Keep Britain Tidy.
Number of employees:
1-4