AGENCY
SEARCH PAGE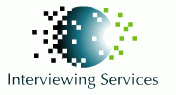 Get in touch with us...
Who to contact?
Ann Grimsdale
Address:
Unit 6
Park Farm, Ermine St, Buntingford, Herts, SG9 9AZ
Telephone:
01763-272746
Fax:
01763-272788
Email:
ann@interviewingservices.co.uk
Web:
https://www.interviewingservices.co.uk
Interviewing Services Ltd
Recent News:
DRNO
(Daily Research News Online)
COMPANY OVERVIEW
What we do...
Independent market research agency, established in 1976. National fieldforce of 1200 interviewers.
Number of employees:
5-9