AGENCY
SEARCH PAGE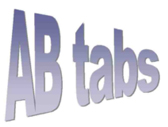 Get in touch with us...
Who to contact?
Amanda Boorman
Address:
Wiltshire
UK
Telephone:
Fax:
Email:
Amanda@ABTabs.co.uk
Web:
https://www.ABTabs.co.uk
ABTabs
Recent News:
DRNO
(Daily Research News Online)
COMPANY OVERVIEW
What we do...
ABTAbs is a data processing company, dealing with the output requirements of clients. Very competitive pricing, quick turnaround with accurate results. Working for many large Market Research companies across the UK as well as independents.
Number of employees:
1-4