AGENCY
SEARCH PAGE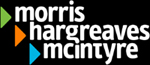 Get in touch with us...
Who to contact?
Gareth McCann
Address:
50 Copperas Street
Manchester, M4 1HS
Telephone:
0161 839 3311
Fax:
0161 839 3377
Email:
hello@mhminsight.com
Web:
https://www.mhminsight.com
Morris Hargreaves McIntyre
Morris Hargreaves McIntyre are the largest cultural strategy and research agency in the UK. Based in Manchester, and with a second office in New Zealand, we employ 40 full-time staff in our offices and a further 13 researchers in the field. We are renowned for using market insight to make a real difference to the organisations we work with.
Recent News:
DRNO
(Daily Research News Online)
COMPANY OVERVIEW
What we do...
A creative and intelligent consultancy, providing a full range of services to the cultural/leisure sector; market research; organisational development and audience development. Statisticians, analysts, researchers, project planners and a fieldwork facility, support the consultants. We can help you understand your audiences and develop your organisation. Robust research and strong project management underpins our incisive, deep analysis and lateral thinking. Our reports are actionable and relevant, providing insight and detailed strategic recommendations.
Our clients are all cultural, heritage or charitable organisations. These clients include some of the world's leading museums, galleries, theatres and arts centres as well as heritage bodies and charities including, Action Aid, BFI, British Museum, Chester Zoo, Eden Project, National Trust, Shakespeare's Globe, Southbank Centre, Tate, Qatar Museums Authority and 92Y to name but a few.
We have professional project management resources, qualified statisticians and are members of the Museums Association, UK Evaluation Society, Market Research Society, Chartered Institute of Marketing, Association of Qualitative Research and Visitor Studies Group.
Most importantly of all, we are passionate about understanding cultural consumers, getting to the heart of the issues that matter to your organisation and making practical recommendations.
We measure our success by the impact we have on the organisations we work with, we were therefore delighted to have won the 2014 RAR Award for best Market Research Agency of the Year, voted for by our clients.
All projects are different, but the value we add is constant.
Number of employees:
20-49