AGENCY
SEARCH PAGE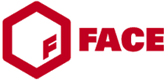 Get in touch with us...
Who to contact?
Job Muscroft
Address:
7 Midford Place
London, W1T 5BG
Telephone:
0207 874 6599
Fax:
Email:
job@facegroup.co.uk
Web:
https://www.facegroup.co.uk
Face
Recent News:
DRNO
(Daily Research News Online)
COMPANY OVERVIEW
What we do...
Face pioneer direct interaction between consumers and brands to deliver outstanding insight, NPD and brand strategy projects.
We use a range of co-creation techniques to enable brands to interact directly with consumers on and offline in real time in the UK and internationally.
Our client list includes Boots, Coca Cola, GSK, Orange and Unilever.
Number of employees:
10-19