AGENCY
SEARCH PAGE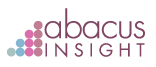 Get in touch with us...
Who to contact?
Jill Carter
Address:
Unit 3
Stonelands, Selsfield Road, West Hoathly, West Sussex, RH19 4QY
Telephone:
00 44 (1)342 810313
Fax:
00 44 (1)342 810325
Email:
jill@abacusinsight.co.uk
Web:
https://www.abacusinsight.co.uk
Abacus Insight Ltd
Recent News:
DRNO
(Daily Research News Online)
COMPANY OVERVIEW
What we do...
Abacus Insight designs and implements all types of research and has particular understanding of the financial and also NFP sectors. We conduct qualitative work, and project-manage quantitative studies from start to finish using whichever techniques are appropriate and often devising new ones. We pride ourselves on our creative analysis of the results - taking Insight into Action. Recent work? Online survey amongst bikers (for advertising planning), local consultation for District Council, evaluation of Food & Drink Festival, client satisfaction studies to help in deveopment of client base.
Number of employees:
1-4